Members of the Dunedin North Community Patrol Team were out patrolling the streets when they witnessed an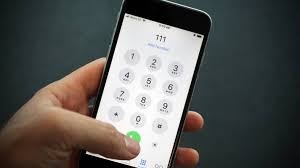 assault on a male victim by a group of young males. The patrollers kept observations and were quick to call Police on 111 to give the location of the assault as well as recording the situation and crime scene on their camera, preserving valuable evidence for the Police investigation.
The offenders then left the victim and took off towards South Dunedin, they were quickly spotted by the neighbouring Dunedin South Community Patrol, who also alerted the Police and kept watch until Police units arrived in time to apprehend them. 
Charlotte Davies, Acting Sergeant of Dunedin Police, says she is 'in awe' of community patrollers who leave the safety of their homes to help Police as an extra set of eyes and give back to the community. 
She says; "A huge thank you to all Community Patrol members, [we] appreciate you and all the work you do for us" 
This is another great win for CPNZ particularly after the great work in relation to the recent drug bust in Queenstown and the assist given to Police in the sexual assault case in Auckland.
Written By: Dharni Manga