Christmas can be stressful time for Police. With more people on our roads, celebrations every other day, and general chaos everywhere, sometimes they need a helping hand. Lucky Police can always count on their local Community Patrol. Te Awamutu Community Patrol, partnering with Police, assisted with the mammoth Operation Christmas Hampers.
Nearly 300 Christmas hampers were assembled, packaged, wrapped, and delivered, with tireless work from our Patrollers, Police, and local businesses. These were delivered all around the town of Te Awamutu, helping those less fortunate this holiday season.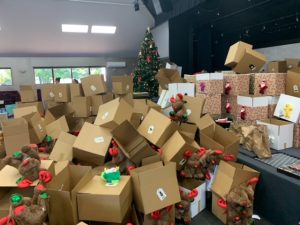 Within the spirit of Christmas, this was a community-based effort, with local businesses donating food, water, cleaning products, and other necessities. CPNZ, along with the Police, were able to organize these packages and get them to our more exposed citizens, ensuring everyone had something to celebrate this festive season.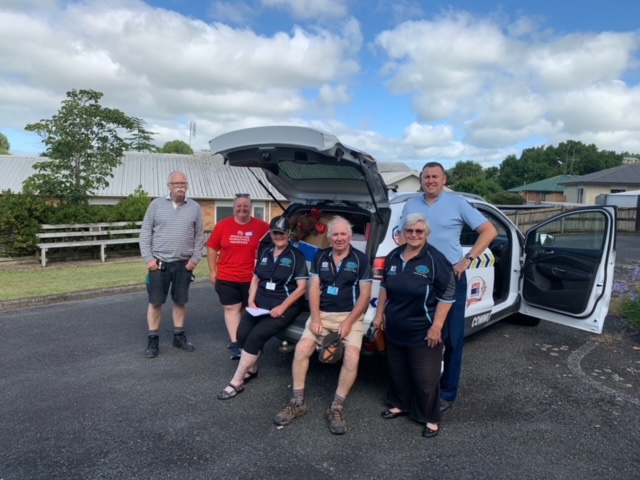 Te Awamutu's involvement again show the strong partnership patrols have with their local Police. On this occasion patrollers got involved through their Police Liaison Officer. Going beyond their regular patrolling duties, they showed a willing to assist their community in any area they were needed. Patrolling our communities may be our main duty, but Te Awamutu's actions remind us there's always more ways to empower our and bring everyone together.
CPNZ is proud to see the actions of all our patrols, especially those like Te Awamutu who go far above what is required of them. Working regularly as the Police's eyes and ears, our patrol's partnership with Police is always about striving towards a common goal, whether it's in the form of patrolling our streets or wrapping gifts, we're always working together and united.