While on patrol on the 26th of October 2019, Dianne Taylor of the Whangarei Community Patrol, came across the local Paparoa Hall which had been burgled and extensively damaged by intruders. Dianne came across the senseless act of vandalism at the end of a long night shift on patrol.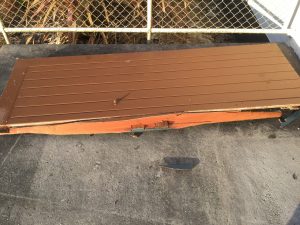 She assessed the situation and immediately notified Police. She was also quick to advise Police that she had identified traces of blood at the scene.
Dianne was asked to further assist Police by securing the property as a scene guard to prevent contamination of the scene as they were busy with other serious matters. Due to her comprehensive report, Police were able to bring DNA kits to gather blood samples for further investigation.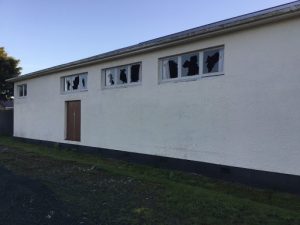 When the Police arrived three hours later, she continued to assist the officers for another hour. Dianne completed a 12 and half hour shift. However despite this she says;
" I was absolutely shattered but enjoyed the experience of helping our community and Police as well as the promotion for CPNZ." 
The Paparoa Hall is an important local community asset which had only just been renovated and re-varnishing before the vandalisation. It is run by local volunteers who help keep the hall in very good condition. A Give-a-little funding page was created to pay the excess insurance and get the damage fixed. The community intends to install security lighting and cameras to prevent another incident like this.